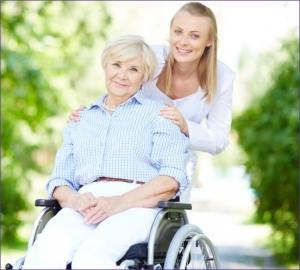 When searching for the best in wound care, don't even consider Wound Care in Quakertown because the best wound care is at Valley Manor Rehab & Care Center in Coopersburg, Pa. Our mission is to provide high quality care to the local and extended community with excellence, compassion and compliance.
Whether you require wound care due to a wound that is not healing with oral medications, you have diabetic complications, or your wound is not responding to traditional therapies, come to where you will get the best in care, come to Valley manor Rehab & Care Center.
Services include Dialysis in Quakertown
We provide a wide range of services to improve mobility, independence and the highest quality of life attainable for all those that we serve.
Wound Care in Quakertown does not have our stellar team of nurses, nursing assistants and wound care specialists. Our nursing licensed nursing team provides care, compassion, dispensing of medications, support and encouragement. Our certified nursing assistants provide assistance to those that require it for bathing, dressing, grooming, toileting and incontinence care. They do this with the dignity and respect each of their patients deserves.
Another aspect of care not available at any center for Wound Care in Quakertown are our chef inspired meals. Each meal is prepared fresh daily using the finest of ingredients and know that alternate choices to each meal are available. Our chef's cuisine is specific to each patient's dietary needs and is full of the nutrition required for healing and building strength.
Valley Manor Rehab & Care Center offers the most current therapeutics and techniques available. Wound Care in Quakertown may not.
As you enter Valley Manor Rehab & Care Center you will feel a hotel-like atmosphere. You will note the wide and well-lit hallways that offer ease of mobility. There is an abundance of artwork that suggests a "homey" atmosphere in a clinical environment.
Contact Us for Wound Care in Quakertown
If you would like to learn more about the program for wound care here at Valley manor Rehab & Care Center, you may visit our website. Or you can call to speak with one of our knowledgeable representatives by dialing 610 282-1919. They can answer any questions you may have regarding our facility vs any available Wound Care in Quakertown. They can advise you of room availability, admission protocol, insurance participation and help you to schedule to come and take a tour.
Here we want you to make informed decisions regarding the healthcare of your loved one therefore, we encourage taking a tour. We can show you our spacious rooms, state-of-the-art gym where miracles happen on a daily basis. You can see how dedicated our staff is and speak with our admissions department regarding protocol.
Before you sign for any Wound Care in Quakertown, come and see how we here at Valley Manor Rehab & Care Center can help you or your loved one attain the highest quality care, support and encouragement. We look forward to meeting you. Directions are available on Google Maps or call 610 282-1919 today.
SCHEDULE A TOUR
Use the form below or call 610-282-1919 to schedule a tour at Valley Manor Rehab and Care Center to meet our caring staff and see all that we have to offer.