If you're currently searching for unparalleled Wound Care in Central Valley services for a fragile family member who has this serious health issue, you should put Valley Manor Health at the top of your list of options.
With over half a century in the field, we're here to provide supportive care that can likely prevent infections, increase the speed of recovery, and either lessen the severity of scars or stop them in their tracks altogether. Our associates go for training regularly so that they're completely familiar with the most top-of-the-line procedures and techniques!

Services We Include In Skilled Nursing Care in Central Valley
When you choose Valley Manor Health for your loved one, you're choosing excellence! We do extensive background checks that include drug screening on all potential employees because we're serious about our residents' safety.
Furthermore, we only hire individuals who have a heart for those in the geriatric community and will naturally interact with them in a friendly, attentive, and compassionate manner! It's our desire that those who've been entrusted to us don't just get through the day but thrive!
At Valley Manor Health, we offer a Wound Care in Central Valley program that's well-known throughout the community.
Our wound care staff will start by evaluating the resident's wound issues for the purpose of determining what specific equipment and/or medication treatments need to be utilized for the best possible outcome!
They'll then implement a customized plan to work on this particular health concern, spending time with the patient regularly to see how the wound is doing, and providing clean, fresh bandaging for them, as well as any specific medicinal creams that are needed, etc. While there are those wounds that never heal at this phase in life, we'll work relentlessly, doing everything we can in order to make this happen!
The accommodations at Valley Manor Health are quite lovely! We offer the choice of a private or semi-private suite that's immaculate, spacious, bright, and includes its own bathroom. The atmosphere is one that's conducive to relaxation and positivity, which is perfect for watching TV, reading, or working on a favorite craft or puzzle! Time can also be enjoyed at one of the lounge areas located throughout our facility!
You should also know that we have a calendar filled with fun activities to participate in, like movies, Bingo and other games, arts and crafts, concerts, sing-alongs, and coffee socials, just to name a few.
By attending some of these events, it's likely that your loved one will meet other residents and make some new friends! Together, they can have meals together while talking about music and movies from days gone by, hobbies, and similar life experiences and circumstances! Such a nice way to spend the next chapter of one's life!
Contact Us for Wound Care in Central Valley
If you'd like to know more about Valley Manor Health's Wound Care in Central Valley, please don't hesitate to give us a call at (610)282-1919. One of our friendly associates will gladly take your call, answer your questions, and address any concerns you may have.
In addition, this would be a great time to set up an appointment to come by, meet us, and take a tour! We hope to hear from you soon!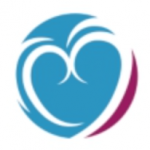 We can answer questions you may have, offer info on insurance participation and help you to schedule an appointment. Valley Manor Health participates in Medicaid programs as well. You can also schedule a tour of our full facilities, and meet our staff and residents, via our website or via phone!

The mission of Valley Manor Rehab and Care Center is to provide high quality care to the local and extended community with excellence, compassion, and competence.
Long-Term Care
Clinical Services
Short-Term Care

Our Care Team Includes
Licensed Nurses (RN/LPN)

Certified Nursing Assistants

Clinical Social Worker

Wound Care Nurse

Wound Care Physician

Dietician

Psychology Consultant

Psychiatrist Consultant

Physical, Occupational, & Speech Therapists
SCHEDULE A TOUR
Use the form below or call 610-282-1919 to schedule a tour at Valley Manor Rehab and Care Center to meet our caring staff and see all that we have to offer.