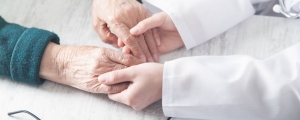 Why search for Dialysis in Quakertown when the best in Dialysis care is at Valley Manor Rehab & Care Center located in Coopersburg, Pa. We have been providing excellence in care for over 55 years. Our mission is to provide high quality care to the local and extended community with excellence, compassion and competence. We adhere to proper protocol at all times.
We provide a wide range of services to improve independence through building strength, agility, stability and mobility. We also offer Dialysis care in a safe and secure manner. Our state-of-the-art Dialysis Center is just what you have been searching for.
Services Include Long Term Care in Quakertown
Don't sign any paperwork at any center for Dialysis in Quakertown until you come and take a tour of Valley Manor Rehab & Care Center. We are conveniently located at 7650 Rt. 309 in Coopersburg, and you can either call us at 610 282-1919 for directions or find us on Google Maps.
Valley Manor Rehab & Care Center offers the most current therapeutic and techniques by our licensed nursing staff, certified nursing assistants and Dialysis technicians.
As you enter Valley Manor Rehab & Care Center you will see that we offer a hotel-like atmosphere in a clinical environment. There are comfortable seating areas, wide hallways for ease of mobility and bright reception areas for safety. Does Dialysis in Quakertown offer easy scheduling services? We do. We do all possible to make your dialysis sessions convenient.
Here, we encourage choice, independence, individuality and privacy.
If you or your loved one has a diagnosis that requires Dialysis services, why would you want to go to any Dialysis in Quakertown when we here at Valley Manor Rehab & Care Center can offer you appointments to meet with your schedule, compassionate care givers and so much more.
We participate in numerous private insurance plans, Medicare and Medicaid programs.
For more detailed information, please call 610 288-1919 and speak with one of our knowledgeable representatives that can answer your questions and offer you the ability to come and take a tour. Come and see all we can offer you here. See the Dialysis Center and meet our care providers that will be assisting you through your Dialysis treatments.
We offer a wide range of services such as short term care, long-term care, Respite stays, Pulmonary Rehab, Tracheostomy care, wound care, in-house dialysis, colostomy care, ileostomy care as well as urostomy care. We also offer IV therapies, fracture care, CVD, C-Pap, Bi-Pap, traction and Palliative as well as Terminal care.
Contact Us for Dialysis in Quakertown
As you can see, we offer different services to meet the communities needs. Does Dialysis in Quakertown offer all this?
Our stellar nursing team always puts their patient's needs as a priority.
Call today and schedule to take a tour of Valley Manor Rehab & Care Center, after all, we are exactly what you have been searching for.
When it comes to providing the best in Dialysis Care, nobody does it better than the team of care givers at Valley Manor Rehab & Care Center.
SCHEDULE A TOUR
Use the form below or call 610-282-1919 to schedule a tour at Valley Manor Rehab and Care Center to meet our caring staff and see all that we have to offer.